---
Fri, November 3rd
7pm – Opening Night Party
Tipsy Music Pub, West Greenville
Register Here (Free Admission)

---
Sat, November 4th
(All Events at Gunter Theatre at Peace Center unless noted)
10:30am – Session 1
Sales (6 minutes)
A boy becomes a man by selling a vacuum.
Patterns (5 minutes)
Young boy enjoys scenes of patterns as he rides with his Papa in his pick-up truck.
Violators (5 minutes)
Can you hide from surveillance? A rogue NSA operative thinks she can, when she escapes to South Carolina in search of privacy. Agent Borris is assigned to her case, determined to stop her from leaking some "top secret" information to the public, but he is caught in the cross hairs of something bigger than the CIA's mission.
House Lights (19 minutes)
A young director and playwright juggles her cast, critics, and her own propensity to self-destruct as she attempts to put on her first show.
Backpedal (66 minutes)
If you like the show Parks and Recreation, you'll love this real life comedy of errors as the "number one city in the world," Charleston, SC bumbles its way through a traffic jam of ass proportions. Some of the most flavorful characters delight with hilariously quotable quotes, both brilliant and ridiculous. This is the story of how one city continuously tried to ignore the solution to the "biggest problem they have," traffic.

---
1:30pm – Session 2
Steal a Chance (6 minutes)
The former D1 athlete Marcus Taylors searches for mentorship or a trainer to give him a chance a using his natural talent, as the son of a professional football player he searches for a new outlet.
For Love (8 minutes)
Matt, who seems to be quite the average fellow, shleps through his workdays at a local convenience store, mostly unnoticed by his customers and colleagues, most especially and unfortunately by his gorgeous coworker, Maddie, the girl of his dreams. Little does anyone know that Matt is actually quite the remarkable fellow, one who single-handedly saves the world from utter destruction every single night.
Flesh (19 minutes)
If that annoying stack of papers on your desk represents the lives of flesh and blood people, remember that. If you don't, someone may remind you.
Bound (30 minutes)
Bound takes viewers inside a prison with no cells, where the destinies of those sentenced to servitude are bought and sold, and their jailers bear the names Addiction, Abuse, and Manipulation.
Silent Cries: The Prelude (16 minutes)
An underemployed construction worker begins to buckle under the pressures of fatherhood as his son's 7th birthday approaches.
The Lions of Trondheim (24 minutes)
Set in Norway, 1940. Someone is betraying the Norwegian resistance to the Nazis, and a young residence fighter must decide who to trust.
4pm – Workshop: Camera Acting Techniques
(Free with SESSION 2 ticket)
Teri Parker Lewis is a professional actress and acting teacher. Her resume includes film, industrial, commercial, print ad, and voice over. She currently serves as the Chair of Theatre Performance at the Fine Arts Center and holds an MFA in Acting from Columbia University in New York City. She teaches acting on Monday nights, 5:30-7:30pm at Dark Corner Films, 115 Wellington Avenue in Greenville.

---
4pm – 6:30pm Reedy Reels Happy Hour presented by Constellation Brands
Location: Wyche Pavilion (behind Peace Center)
Special High West and Casa Noble drinks and hors d'oeuvres served. (Free admission with Reedy Reels ticket)
---
6:30pm – Session 3
Little Angel (20 minutes)
When a young woman's car breaks down on a desolate road on a dark and stormy night, she fears the worst—no cell signal, no one around — until she sees the Little Angel Bed and Breakfast. Is this quaint house a safe haven from the night, or are the woman's terrors just beginning.
Closet Made of Sheets (4 minutes)
Two girls reflect on their secret desires in this romantic fantasy short film.
Sightings (90 minutes)
A sci-fi mystery about a dysfunctional family living on a ranch in TX who discover a cryptid in their woods. Ultimately they must overcome their interpersonal conflict in order to unite and survive.

---
9pm – Session 4
We Were Just There (8 minutes)
The streets of Paris serve as the stage for the falling out between two lovers, played by Cannelle Marichal and Elie Kaempfen. Shot entirely in real time with a skeleton crew, the film truthfully captures the time and place of the improvised scene detailing this couple's final goodbye.
The Drummer Boy (24 minutes)
Set in the American Revolutionary war and inspired by a true story, "The Drummer Boy" is the account of Dr. Max Rossvally and the patient who saved his life.
Pisser (10 minutes)
A man with nothing to lose finds himself drawn into battle against a urinal. Only one can be victorious. The debut short film of writer and director Van Jensen (author of comic books including The Flash, Green Lantern Corps and James Bond). Starring comedian Nick Vatterott (Conan, Late Night With Jimmy Fallon, Comics Unleashed).
Hell Bent (18 minutes)
A corrupt preacher butts heads with a rebellious youth in a small Southern town, set against the Satanic Panic movement of the 1980s.
Yoga For Salvador (15 minutes)
A prodigal sister returns home to her home in the San Juan Islands, desiring to sell an original Dali, the family heirloom, to save the world she and her husband have built. But first, she must win the artwork by defeating her free-spirited sister in the way they have since they were children – a yoga battle.
Last Nomads of Everest (29 minutes)
Last Nomads of Everest is a documentary exploring the wilderness of the snowy Himalayas. Covered in the snow is the Nurkum village that lies around Everest region at the height of 4000 m above sea level. This documentary tells the story of the last Sherpa family holding the traditional Sherpa profession of Mountain cow husbandry in the most extreme weather condition. Aesthetically presented, this documentary tries to show the redemption and pain while holding the old way of tradition in the backdrop of modernist way of life.

---
---
Sun, November 5th
(All Events at Gunter Theatre at Peace Center unless noted)

12pm – Session 5
Railroad Bill (2 minutes)
A train hobo rules the rails fueled by whisky.
Pass It On (4 minutes)
"When your life is touched with kindness, by a hand that now is gone. There is an answer to grief's blindness, take a hand and pass it on." -Unknown — The film was completed from conception to reality in less than 24 hours of work time by a group of students.
Throw Up (4 minutes)
Two friends "throw up" against their neighborhood bullies in a tight game of HORSE.
Reconstructing Hawthorne (26 minutes)
Hawthorne was once a small community in Aiken County, South Carolina. But with the construction of the Savannah River Site in 1950 it, and it handful of residents, had to be removed. Hawthorne was impacted by the climate of the times – the need for the United States to enter the Cold War – and as the years past Hawthorne and its story was lost.
Lessons of Life (8 minutes)
Once a career-driven accountant, Oliver Jones is plagued with the question, "Do you know where you are going?" After being released from a 15-year prison sentence, Oliver gets an opportunity where he finds something he never expected.
Grave of the Gods (3 minutes)
Trailer for the 1972 fictitious Spanish language Eurotrash film GRAVE OF THE GODS (dubbed in English) about a pair of archaeology students seeking to discover the burial place of the ancient Greek gods and encountering a dangerous pagan cult.
Who is Jade (13 minutes)
When presented an opportunity for advancement, a young up-and-coming journalist determines that the only way to achieve her goals is to sacrifice the principles she once held.
Night Shift (11 minutes)
The Local 24-Hour Convenience Store is Invaded by a Bite-Sized Flying Saucer.
Flip's Father (20 minutes)
Originally written for the stage by a 16 year old boy, Flip's Father is the story of an unusual orphan boy living on the streets of late 19th century London.

---
2:30pm – Session 6
The Game (14 minutes)
Kaylee's new boyfriend may not be all he appears. Her skeptical best friend warns her as others make sinister plans.
Chip off the Old Rock (12 minutes)
"A Chip Off the Old Rock" traces the fine line between fervor and fanaticism. It examines how passion and pageantry can bind a community, but also how the love of a rock can turn a college town into a hard place.
Sacrifice (17 minutes)
An abused wife who doesn't remember fighting back. A psychiatrist trying to save her from her own disturbed mind. An ignored threat of revenge from a powerful lunatic. And no limits to what any of them are willing to sacrifice for what they believe in.
Unbearing (10 minutes)
A babysitter makes a startling discovery.
Waking the Sleepers (16 minutes)
An unknown disease sweeps through the world, causing people to become nothing but lifeless empty shells called Sleepers. A young and curious inventor named Jed is determined to prove the victims are still human and worth saving, but his inventions continuously fail.
Crab Trap (25 minutes)
Crawling back from the edge of society, Thirsty tries to prove he's a "changed man" to his sister in order to gain access to his daughter once again.
4:30pm – Workshop: Behind the Scenes/Digital Effects
(Free with SESSION 6 ticket)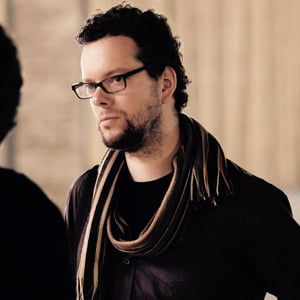 Geoffrey Gunn & Jean-Baptiste Chuat are award-winning filmmakers. This workshop will introduce attendees to the art of shooting a scene and then altering it through the use of digital effects.
---
6:30PM – Session 7
Catch & Kill (11 minutes)
A young reporter hungry for a big break gets her chance when an anonymous source contacts her with information about a congressman's extramarital affair.
Tinker (96 minutes)
Grady Lee Jr. is a recluse farmer, who discovers his late father's hidden journal that contains the research and plans to an electro-magnetic machine with technology derived from the lost research of Nikola Tesla. He believes this discovery could change the world. With the help of his friend Boudreaux, Grady starts working on the device, known as Jack, when his work is interrupted by an unexpected phone call from his step-sisters attorney. Mary Ann dies and leaves him custodian of her special 6 year old nephew, Kai. This responsibility is unexpected and interferes with his obsession. But, may be exactly what he needs to finish his father's work.

Awards Presentation
**Please note: Films have NOT been rated.
**Schedule subject to change, if necessary**
---